Italy is a beautiful country that offers so much for travelers. From the picturesque scenery to the delicious food, Italy has something for everyone. If you are planning your first trip to Italy soon, here are some tips and tricks on what to know before arriving.
Planning for Your Italy Trip
1. Budget For Your Trip
Before you even purchase tickets to Italy, sit down, like a responsible adult, and plan a budget for your trip to Italy. Make sure it's realistic and make sure it's something that you can afford right now.
While I love to rack up credit card points by using them on travel, it's important to be reasonable. The good news is that Italy can be done fairly inexpensively, in fact, we actually spent less money traveling Europe for a year than we did staying home!
2. Save For Your Trip
Now that you have your budget set in place for visiting Italy you can start saving! These are some easy ways that I save money for travel. You don't need to turn over your whole paycheck, but you'll need to make saving for travel a priority so you don't go into crazy debt to be able to afford it.
Credit cards definitely have their place and can be useful for earning points, but be sure you pay it off each month! If you can't afford to do so, maybe don't spend it. This is why having a travel fund is so important. When those travel deals pop up you'll be ready to jump with your special savings!
3. Check Italy Travel Visa Requirements
Americans traveling to Italy won't need a Visa to travel to most countries in Europe. Europe travel visas are a little complicated, but you can learn more about them here. If you're looking to stay in Europe for more than 90 days, read this.
Beginning in 2021, US citizens and citizens of other previoiusly non-visa countries coming to the EU will now need a ETIAS Visa. Read herefor what that means for you.
4. Buy Flights to Italy Early
You can usually get the best deals to Italy by booking early. Start keeping an eye out for cheap flights as early as possible. Read my guide to finding cheap flightsto be sure you're getting the best deals!
5. Pack Light
Pack light, especially if you'll be traveling around Italy and taking public transportation. There's nothing more frustrating than trying to haul heavy luggage around on trains! I promise!
Italy is full of cobblestone streets and ancient stairs that make hauling large luggage difficult. It's best to pack light, especially if you're planning to move around Italy a lot. If you need to store your luggage somewhere, we like to use this company which is available in almost all major cities in Italy.
Make a packing list, then take less than you think you'll need. Check out my Italy Packing List for ideas. If you're going to Italy for more than one week, pack for one week, then plan on washing and/or re-wearing what you've brought. There's nothing shameful about washing your laundry in a tub or sink or even spending some time with the locals at the laundromat! It could be an adventure!
If you want to wash your own clothes more efficiently, consider getting one of these awesome laundry wash bags that make laundry day way easier and more fun!
6. Don't Try To See It All!
This is probably one of my best Italy travel tips! Traveling to Italy for the first time will be so exciting and you're going to want to see as much as you can. Europe is filled with so many bucket list destinations screaming to be visited! Unless you're staying in Europe for a year, don't try to see it all in one trip! Italy is huge and each country is so different. Just one city could honestly keep you busy for a lifetime!
Even though it's so easy to travel around Italy, don't spend all of your time on a train, plane or car! Plus, just more reasons to come back right?! I would stick to 2-3 cities in one visit depending on the length of your trip. The best way to travel Italy is slowly! Take your time, you can always come back.
Dining Out in Italy
7. Don't Sweat Your Diet
Now is NOT the time to diet! Italy is full of carbs that are nearly unavoidable. It's a country that survives on pasta, cheese, and bread. Try to balance that out with lots of fresh fruit and vegetables which are easily available and affordable from the markets. But let yourself indulge a bit if you can.
8. Take Your Time with Dinner
When scheduling dinner out, be sure to allow plenty of time to enjoy your meal. You'll most likely need at least two hours. Service is slow and meals are meant to be enjoyed slowly over conversation.
9. Make Time for a Cooking Class
For many, cooking classes are the highlight of their time in Italy. It's wonderful to be able to bring a little piece of Italy back into your own kitchen.
10. Eat the regional food
Pasta! Pizza! These are probably the first foods that come to mind when you think about Italy, but be sure to branch out and try dishes local to the region of Italy you are in. You may be surprised by how diverse "Italian food" can really be! Be sure to check out this great list of foods to eat in Italy.
11. Try All the Pasta
There are over 350 types of pasta made in Italy. You probably won't have time to taste them all, but you could sure try! Give something you've never heard of a try!
12. Know how to eat your pasta
Don't use a spoon to eat your spaghetti (only kids do this in Italy) and don't cut your pasta!
13. There's no garlic bread
Garlic bread is an American invention, so don't ask for it at restaurants.
14. Eggs are not for breakfast
If you see eggs on the menu, you're probably not about to eat an authentic Italian breakfast. Breakfast is coffee and a pastry in Italy.
15. Dinner starts late
Dinner starts pretty last in Italy. Like around 7:00 PM. And plan on it going late!
16. Make reservations
It's always a good idea to make reservations if you know where you want to eat. The best restaurants may be booked weeks in advance, especially during high season.
Shopping in Italy
17. Take Time to Enjoy Italy's Great Shopping
Shopping in Italy is a highlight for many visitors. The fashion industry has been deeply influenced by Italian designers and it's easy to find high-quality clothing if you know where to look. Try Via del Corso in Rome, Via Monte Napoleone in Milan, or Via Giovan Battista Zannoni in Florence.
18. Bring Home Unique Souvenirs
Check out the markets in Italy for unique souvenirs, like oddly shaped pasta, regional olive oil, limoncello, or glass from Murano.
Driving in Italy
19. Get An International Drivers License
Be careful when renting cars in Europe that you check to see if an international driver's license is required. Obtaining one is quick and easy. It costs $20 USD. You can make an appointment or walk in at almost any AAA. You'll need 2 pictures of yourself and your drivers' license. They can take your pictures at AAA for an extra $20. Learn more about getting your International Driving Permit here.
20. You might come home from Italy to find a ticket
Don't be alarmed if you come home from your Italy vacation to a traffic ticket! There are speed cameras all over Italy and it's not uncommon to get a ticket for going a few kilometers over the speed limit. I recently got one from when I was in Italy 5 years ago!
21. Don't drive in the historic centers
If you see this red circle, turn around! It means that you've entered a historic zone and, unless you live there and have a special permit, you cannot drive here and will receive a ticket either via the police or a camera.
22. Rent a small car
Cars in Italy will already be much smaller than you're used to. Try to pack light to accommodate that. Resist the urge to rent an SUV or larger car. The roads in Italy are TINY, especially in the oldest cities, and the parking spots are cramped. You'll be grateful to have a small car you can squeeze into tight spaces.
23. Specifically reserve an automatic or learn to drive stick
When you rent a car in the US, it's generally a given that they'll all be automatic, but in Italy, and Europe in general, manual transmissions are more common. So be sure to specifically rent an automatic car unless you're ok driving stick on the tiny roads in Italy.
Public Transportation in Italy
24. Don't be Afraid of the Train
The train is your friend! Train travel in Italy is easy and efficient. Take advantage of the ease and cost savings. Be sure to read my Italy Train Travel Guide before you go!
25. Validate Your Train Tickets
The number one rule of train travel in Italy is….VALIDATE YOUR TICKET! If you do not do this, you can get a hefty fine! This only applies to tickets that are NOT purchased online, so I always recommend purchasing your tickets in advance here so you don't have to stress about it!
26. There are several different train companies in Italy
Trenitalia is the most popular company and Italy's national train company, but you'll also find private train companies in Italy such as Italo, which operates high-speed trains.
27. Download the Trenitalia app
Be sure to download the Trenitalia app so you can purchase your tickets online, but beware that you'll have to screenshot your ticket. They won't be saved automatically.
28. Regional Trains are cheapest, but not fastest
You'll see a lot of Regionale trains, or regional trains. These will usually be the cheapest, but beware that they make more stops and will be slower.
29. Purchase high-speed train tickets early
While the regional train ticket prices are set by the government and don't change, the high-speed train ticket prices will increase closer to your travel time, so I recommend buying them as soon as you can.
30. Alta Velocità (AV) trains are the high-speed trains
You'll see these trains labeled as Frecciabianca, Frecciarosa, or Frecciargento.
31. Watch out for strikes
Transportation strikes are fairly common in Italy. It's not something you can really plan for, but don't be shocked if it happens while you're there. Be patient and leave extra time in your schedule for cancelled trains.
32. Don't take the bus if you get carsick
The trains are straight and even, but the buses can get really bumpy and go on windy roads. If you get really motion sick, maybe avoid the bus!
33. Buy bus tickets in advance
Buy train tickets at a Tabaccheria, or tobacco store. Many buses will not sell tickets on board so this is important. These shops are usually closed on Sundays, so plan accordingly.
34. Take an UBER instead of a Taxi
Taxis are notorious for ripping tourists off. Not only in Italy, but it's a common fact. I think it's safer to take an UBER or MyTaxiApp which have set fares and also allows you to use your credit card, while many taxis take cash only.
35. Don't Forget the Islands
While most people stick to the "boot" when visiting Italy, I definitely recommend taking time to check out the islands surround Italy like Sardinia, Sicily, Capri, Ischia, Procida, and Elba.
36. Take Time for the Beach
Italy has thousands of miles of coastline with some of the most stunning beaches in the world (FYI a few of those beaches are on Italy's islands). Take time to go to the beach and relax!
37. Enjoy Italy's Nature, Not Just Cities
While I adore the historic cities of Italy, the country's pristine nature should not be ignored! Make an effort to get out of the cities and explore places like Castelluccio di Norcia in Umbria where you can see the flowering in the Spring; the gorgeous mountains and lakes in Northern Italy; or the rugged magnificent Dolomites mountain range.
38. Learn Some Italian Before You Go
Although many people in Italy speak some English, it's always a good idea to learn at least some basic Italian phrases.
39. Cover Up in Religious Buildings
Cover your shoulders if you're going into any churches. It's not required, but it's respectful.
40. Don't Be Afraid to Take a Tour
Tours can be a great way to connect with a local and learn not only history but also local stories and legends. Walking tours, food tours, and cooking classes are all great experiences. At least try to book skip-the-line tickets when visiting big attractions like the Colosseum. We recommend using this tour company for tours in Italy.
41. Don't Skip the Museums
Not everyone is a fan of touring museums on vacation, but Italy holds some of the most valuable and famous art in the world, so don't skip them if you can help it. Florence, in particular, has some of the most incredible art museums in Italy. Check out the best museums in Florence here.
42. Service will be slow
Whether you're dining out or waiting for a shop attendant, you service will probably be slow. Italy just has a slower pace of life. Try to embrace it and not get frustrated.
43. Shop At The Grocery Stores
One of my favorite things to do when visiting Italy is to shop at the grocery stores! I know it seems really silly, and non-vacation-like, but I get pretty sick of eating out and I love to discover the different products in foreign countries.
Pay attention to the opening hours because some shops close in the afternoon for lunch and a nap!
44. Don't Touch the Fruit!
Whatever you do, don't. touch. the. fruit! When shopping at outdoor markets, politely point to the fruit you want and the shop owner will bag it up for you.
45. Wear gloves when picking out produce at the super market
If you're at the grocery store, there will most likely be gloves provided for you when picking up fruit.
46. Weigh your own produce
You will also most likely need to scan and weigh your own fruit at the grocery stores. Most stores have a machine that will print out a barcode and price for you.
47. Try Lots of Pizza
Italy is famous for its pizza! Try it at several places. Naples is especially famous for the invention of Pizza!
48. There is no such thing as pepperoni pizza in Italy
Don't ask for pepperoni pizza in Italy. It doesn't exist! You'll get a pizza with peppers on it. You can ask for diavolo pizza which comes with salami. It's good, but it's not pepperoni!
49. You'll need to pay for bags
If you're not already paying for bags where you live, you will be in Italy.
50. Check Out the Other Countries Inside of Italy
Did you know there are countries INSIDE countries? Visit Vatican City (the smallest country in the world) and San Marino (another tiny wonder) which both lie inside of Italy.
51. Your hotel or Vacation Rental will Need a Copy of Your Passport
Many first time visitors to Italy get freaked out when their Airbnb host or hotel concierge ask for their passports. They'll need a copy of everyone's passport who is staying, so have those ready upon check in.
52. You Have to Pay Tourist Tax
Most major cities in Italy will require you to pay a tourist tax separately from your bill (especially Airbnb) and it's sometimes paid in cash.
53. Check for Air Conditioning
Many apartments in Italy, especially in the big cities, are very old. Built long before air conditioning was a consideration. If you're traveling during the summer months, be sure to check that your listing for AC!
54. You may have to line dry your clothes
Dryers are not common in Italy, so be prepared to line dry your clothes.
55. Book your attraction tickets beforehand
It's always a good idea to book your attractions beforehand. Museums sometimes book up and you don't want to miss your chance! We use this site to book tickets and tours.
56. Ride a Vespa
One of the most exciting activities to do in Italy is to ride a Vespa. There are several tours you can take and its a great way to see the cities and the countryside. Check out this guide to renting a Vespa in Italy.
57. Walk the cities
One of the best ways to see the cities in Italy is to walk. Just wander early in the morning and get lost.
58. Try lots of different gelato
Italy is famous for gelato, but you'll have to try it all for yourself to decide which is your favorite. Read my guide to find the best gelato in Italy.
59. Find the right gelateria
Not all gelaterias are created equal. Look for small batches with lids, not giant piles of neon cream.
60. Don't eat at restaurants near tourist sites
The way to find the best restaurants in tourist cities is usually to walk several blocks away from a main tourist area.
61. Don't eat at restaurants with pictures on the menu and no prices
If you see one of these menus, slowly back up, walk away, and find somewhere else to eat.
62. Don't use a credit card with cross border fees
Check with your bank or credit card company before you leave to make sure there are no cross border fees. Most credit cards won't have them, but a lot of banks will if you use your debit card.
63. Let your bank do the currency conversion for you
When you withdraw cash, choose the option to let your bank do the currency conversion vs. the ATM. Your bank will usually give you a better rate.
64. Don't remove money from the fountains
It's just rude, and also bad luck. Money from those fountains goes to charity.
65. Use an ATM to get cash, not currency exchange counters.
I recommend using an ATM to withdrawal the local currency as it will use your bank's exchange rate, which will most likely be lower than the currency exchange booths at the airport.
66. Have Cash With You
You'll also want to have cash as some places may not accept cards. This is especially true for many gelaterias in Europe! You want to be sure to have cash for those important things like gelato!!! Some small towns in Europe may not even accept cards at restaurants, so you'll want to have a decent chunk of cash hidden away.
67. Wear Your Cash
I like to carry cash close to me in one of these carriers or in my favorite travel accessory ever… a fanny pack (bum bag for non-Americans). How did I ever live from age 10-30 without one of these?! Why did I stop wearing them? They're literally the best invention!
I own several, including this beautiful one from Fawn Design, but I love these onesas well, and they come in 12 different colors. They are a perfect size to put your phone and wallet in. I even have this larger fanny pack that actually holds my Sony camera! I like it because you can turn it into a purse if you feel so inclined, but honestly, why would you want to?! Everyone get on the fanny pack train with me ok?! Please!
68. Spend Your Coins
I'm not used to pulling out coins to pay for things in the US unless I'm buying gum! But in Italy you'll be getting a lot of 2 Euro coins that add up quickly. Be sure you spend your coins as well as your cash.
Also, if you're exchanging any leftover currency at the airport before you go home, they do not accept coins! I usually give my kids all my leftover coins to go to town at the airport gift shops!
69. Know How To Stay Safe
This is probably one of the most important travel tips for Italy.
Italy is pretty safe in general. But just like anywhere in the world, it is best to be on your guard and be away of risks and threats around you. Be especially careful in highly touristy areas where there are large crowds in small spaces. I highly recommend wearing a fanny pack instead of a backpack. And if you have a backpack, don't keep your wallet in the front pocket where it's accessible to pickpockets.
Don't walk alone at night down dark alleys. Basically, take the same types of precautions that you'd take at home.
Also beware of scammers asking for you to sign a petition, mothers with children asking you for money, or people posing as train company employees offering to help you buy tickets. These are pretty well-known scams around Europe, so just keep an eye out and know what you're up against.
70. Get Travel Insurance
It's always a good idea to have travel insurance when you travel to Italy. Our preferred travel insurance for Italy is World Nomads. They are a reputable company that has been around for a long time. You can check their rates here. I also really like Allianz because kids are free! You can check their rates here.
71. Register With The State Department
For safety reasons, it's a good idea to register your location and dates with the State Department. Especially if you're travelling alone in Italy. It's easy and only takes a few minutes. If anything were to happen, the Embassy would know to find and help you! You'll see why I feel so strongly about this in my next tip…
72. Always Carry Your Passport
I feel like this is a highly debated topic, but I'm just giving you my personal opinion. We keep our passports with us at all times in Italy. We were in Paris on the day of the attacks a few years ago. If anything had happened to us it would have been essential for us to have our passports, especially if we couldn't get back to our Airbnb. You just never know what could happen and it's always better to be prepared for anything.
73. Don't Over-Plan
While it's important to plan out your trip, especially for major attractions, be sure to leave some unscheduled time in your Italy itinerary for downtime and also for wandering aimlessly, which is one of my very favorite Italian vacation pastimes!
74. Get Off The Beaten Path
Definitely visit those top sites that you've been dreaming of seeing (there's really no comparison to the Colosseum), but don't be afraid to get off the beaten path a bit and explore some alternative destinations and sites around Europe. Don't be afraid to leave the tourists' path and try something new and different.
75. Stay Connected Abroad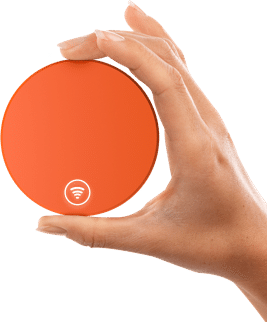 I don't know about you, but I literally cannot live without my phone. It's not because I'm addicted to technology (ok maybe I am) But seriously, maps, UBER, etc…so hard to live without those things, especially when traveling! Stay connected by either getting a local SIM Card (most airports will have kiosks where you can rent or buy one, or you can just buy one online here) or use a Portable WiFi device like Skyroam.
76. Wake Up Early
This may seem basic, but it's probably one of my best Italy travel tips! Make use of those early morning hours and wander the streets before the rest of the tourists descend. This is especially true for Venice and Rome, which can be magical places in the morning light. It's the only time you'll be able to experience these cities without the hoards.
I like to wake up around 5:30 or 6 and walk out the door right around the time the sun comes up, which will vary depending on the season you visit. Then we usually have an early lunch and go back to our Airbnb or hotel for a rest during the hottest and busiest hours of the day so we can recharge, and go out again around 3 or 4 for more exploring. Then we have dinner after the sun goes down to take advantage of all the daylight hours.
77. Shop At The Markets
Be sure to spend some time shopping at the local markets around Europe. You never know what you'll find. Most markets are not just a touristy thing to do, but places that locals come to get their weekly or daily groceries. Try something you've never tried before. You never know what you might fall in love with. Some of my favorite Italian foods are ones that I've tried at a market.
78. Be Aware Of The Coperto
Be aware of the coperto, which is basically a charge for sitting down to eat. Some people in Venice have recently been scammed and charged several hundred dollars for the coperto! It's rare, but just beware and don't be afraid to ask. Most menus will have the coperto price listed in really small print somewhere.
79. Be Assertive with Your Waiter
When eating out in Europe you may have to be a little more forthright with your waiter. Only in America do the waitstaff check on you every 5 minutes! Since tipping is not as expected in Europe as it is in the US so you won't receive the level of service that you may be used to. Don't be afraid to signal them for attention if you need something and you'll probably need to ask for the check when you're done.
80. Don't tip as much in Italy
Tipping is pretty expected in Italy, but not the 15-20% like in the US. It's hard for me to let this one go, but the customary tip is usually the small change if you're paying cash. I'll be honest I still leave a pretty good tip, especially if I had a great waiter who was patient with me and walked me through the menu and made suggestions. If you can afford it, I think it would make someone's day to give a good tip, especially if they're deserving, but, it's not required or expected.
If you're paying for dinner with a card, you'll most likely need to bring cash for a tip! The card machines in most restaurants in Europe do not allow for you to leave a tip on your card.
Also, when paying with a card, your waiter will bring the card machine to the table. This is something I wish they'd do in the US as well. I don't like the idea of someone walking off with my card!
81. It's OK To Drink The Water
Most of the water in Europe is safe to drink from the tap. In most restaurants, you will not be given tap water without asking for it, especially if you're American, but don't be afraid to ask!
If you're skeptical about drinking tap water you can always order bottled water or use a filtered water bottleor life straw.
"Acqua naturale" is flat, and "acqua gassata" is carbonated.
They're both generally the same price and will come in a bottle.
You can also usually request a "grande" or big water, which is typically one liter to share amongst the table.
82. Eat At McDonald's
I know…this seems like the most ridiculous thing to do, but eating at McDonald's in Italy is a really fun experience. Every country has its own spin on the fast-food chain. France has Croque Monsieur, Italy has mozzarella sticks, etc. Plus, my kids tell me that the toys in the Happy Meals are better in Europe…in case you were wondering!
83. Take A Bus Tour
Take a bus tour. Taking the HOHO bus (hop on hop off) on your first day in a new city can be really helpful. It allows you to get a good overview of the city quickly so you'll be prepared to take it on by foot!
84. Take An UBER Tour
Many cities in Europe offer UBER tours where you can book a driver for an hour and they will take you around the city. It's great to have a local who drives the city for a living taking you to all their favorite spots. We did this in Rome and it was one of our favorite experiences!
85. Take Free Walking Tours
Many Italian cities offer free walking tours, which can be a great way to learn about a city. Be sure to tip your guide well since your tour was free!
86. Rent A Bike
Renting a bike is a great way to see areas of Italy. You can also book bike tours that provide a guide.
87. Book Airbnb Experiences
In an effort to be a more sustainable traveler, we've started doing more and more Airbnb Experiences that benefit the locals rather than larger tour companies.  If you're looking for a really authentic experience with a local, book a tour or class through Airbnb. We have done cooking classes, food tours, and photography tours through Airbnb and they've all been great! It's a great way to connect with a local and really enrich your trip.
88. Book Airbnb Experiences
In an effort to be a more sustainable traveler, we've started doing more and more Airbnb Experiences that benefit the locals rather than larger tour companies. If you're looking for a really authentic experience with a local, book a tour or class through Airbnb. We have done cooking classes, food tours, and photography tours through Airbnb and they've all been great! It's a great way to connect with a local and really enrich your trip.
89. Visit Museums
No one does museums better than Italy! Maybe because there is so much history there, they seem to be masters at preserving and displaying artifacts and also making it really fun and educational at the same time.
Take advantage of the many museums in Italy. If you're traveling to Italy with kids, they will especially benefit from this as they are free in most museums. Don't be afraid to try the smaller lesser-known museums, as well, as these can be real hidden gems.
90. Attend Theater Or Concerts
Take advantage of all the culture and talent in Europe. It can really enrich your experience to see a show or a concert. We love seeing shows in the west end in London, ballets in Paris, operas in Vienna, and orchestra concerts in Venice!
91. Take Advantage Of Free Activities And Sites
Keep an eye out for free things to do in Italy. Many of the sites are free and looking for activities that don't cost you a thing can help you branch out and try new things!
92. Know How To Use The Restrooms
Many Italian bathrooms will charge you to use them. Some bathrooms will have turnstiles to enter the bathrooms, others will have a bathroom attendant who collects your money and keeps the bathroom tidy.
There are all sorts of restroom situations in Italy, so just be prepared for anything and always have coins on you. I'd say the average bathroom fee is 50 Euro cents.
93. Keep A Travel Journal
When I was little and taking my first trip to Europe, my grandma made me keep a travel journal. I hated it! But now, of course, I look back on that journal and love reading it! Keep a small, simple journal with you and write about each day. I love this travel journalbecause it has writing prompts included.
94. Talk To The Locals
The best way to get to know a destination is to get to know its people. Don't be afraid to talk with the locals. Learn their stories. They have probably lived in the area for a long time and can tell you the best places to eat and spend time. We've made some lifelong friends that we still keep in touch with this way.
95. Be A Responsible Tourist
Overtourism is becoming a real problem in Europe. With so many tourists visiting each year, cities are getting more and more crowded and more and more polluted. When you travel to Europe, be responsible. Remember that you are a guest in another country. Please behave as if you were visiting a distant relative. Don't litter, don't be too loud or obnoxious, and respect their rules.
Also, be mindful of the environment. Limit plastic usage by bringing a reusable water bottle from home and avoiding plastic straws. You can learn more about sustainable travel here.
96. Volunteer
If you find an opportunity to volunteer when you travel through Europe, this can be a great way to make an impact and a memorable way to spend your trip. Check out JustServe.org for volunteer opportunities around the globe.
97. Expect Problems And Roll With The Punches
Expect problems on your first trip to Europe. It's only natural that not everything will go to plan. For as many times as I've been to Europe, I have yet to have one trip go smoothly. One time I almost got robbed, another time a Taxi driver drove off with ALL my bags, once my husband missed a train while I had 4 little kids and all the luggage.
Traveling is just like life. There will always be hiccups along the way, but this makes travel exciting and memorable! The hiccups are all part of the experience. The trick is to enjoy the ride and make the most of any situation. Don't let the setbacks ruin your trip.
98. Have Fun!
I hope this one is a given. It's nearly impossible not to have fun while traveling in Europe. Now that you're armed with all these tips, I hope you're ready to book your flights!