Wondering where to stay in Rome? You've got so many choices in the Eternal City, but I'll walk you through the best place to stay in Rome so you can enjoy the trip of your dreams!
Where to Stay in Rome Italy-
A Guide to Rome Neighborhoods
This post contains affiliate links
Rome is an incredible and ancient city full of history and culture around every corner. I've visited the Eternal City over and over again and I just can't get enough. It's enchanted me since my very first visit years ago.
With laundry hanging from windows, cobblestone alleyways lined with Vespas, and gelaterias on every block, Rome is truly one of the most charming cities to visit. And if you're moving to Rome, how lucky are you?! Can I come visit?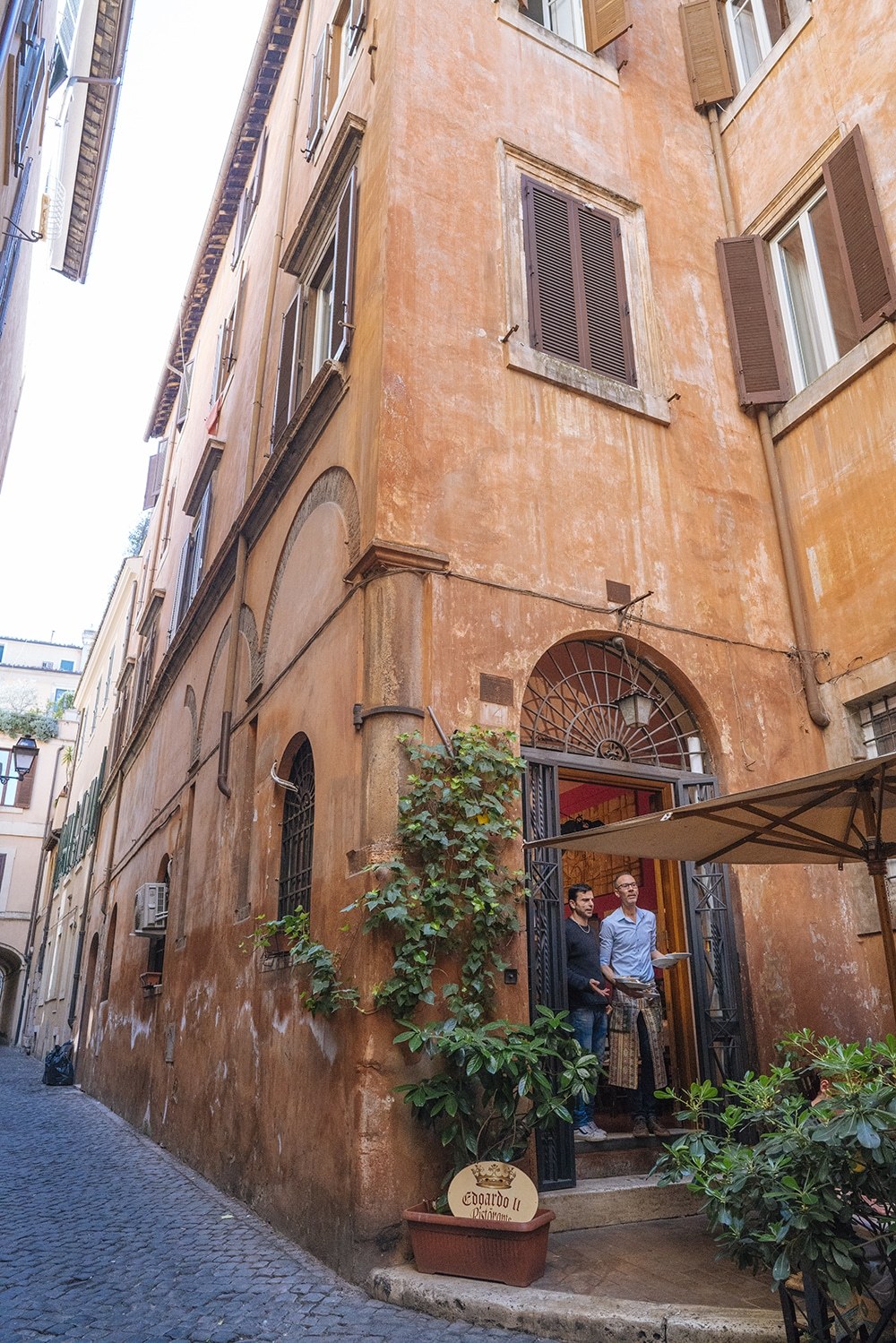 As idyllic as it all sounds, Rome can also have some downsides, which can include some possibly seedy neighborhoods that might not be ideal for your idea of a perfect Roman holiday.
When you're planning your visit, it's important to know about each of the Rome neighborhoods and which one is best for you and your party so that you can have the experience you've always dreamed of. I'll walk you through each area and help you decide which is the best neighborhood to stay in Rome for YOU!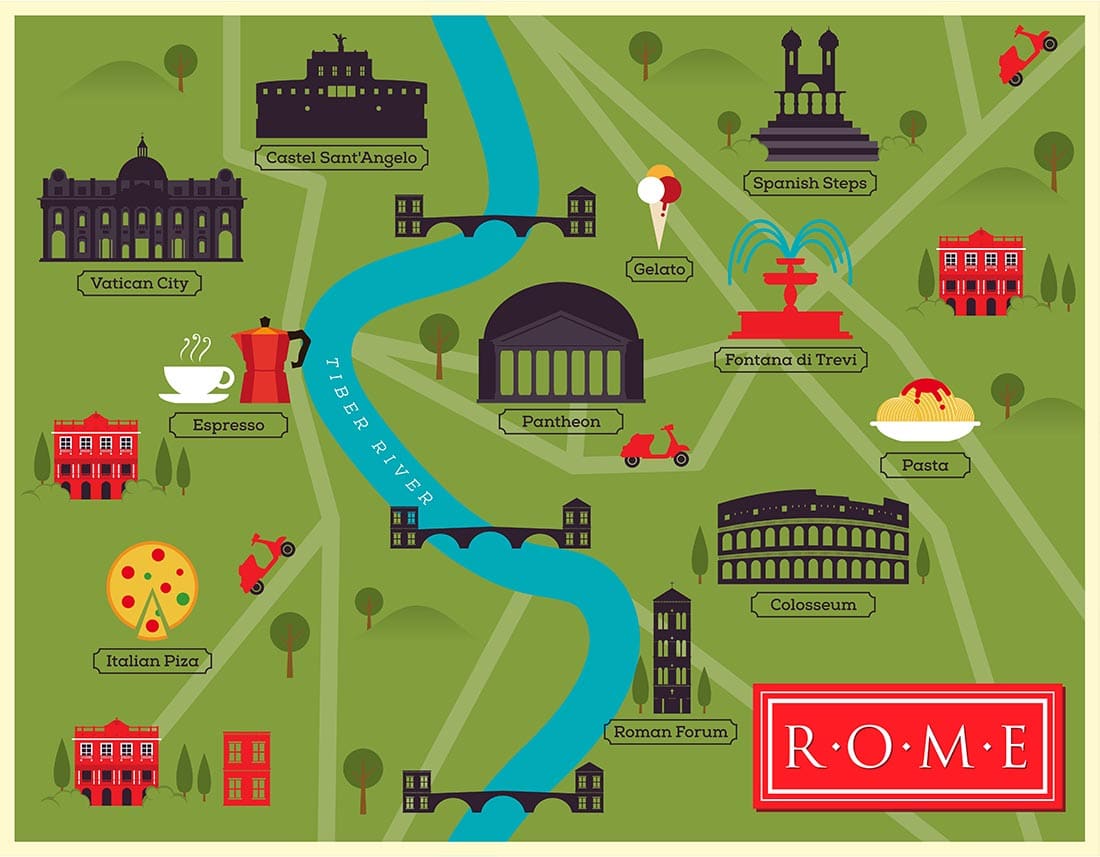 Rome is divided up into several districts referred to as rione. Each of these Rome districts are unique and offer many great sites and accommodation options, but I'm sharing my very favorite Rome neighborhoods with you.
Map of Rome Neighborhoods
Check out this Rome neighborhood map. It will help you orient yourself with the city and where the different neighborhoods are in comparison to the sites you want to see in Rome.
Hotel vs. Airbnb in Rome
This is a question I get a lot when people are preparing for their trip: Should I book a hotel or Airbnb in Rome? It really comes down to your preference, group size, and budget.
If you're traveling as a couple, I think hotels can be just as affordable as Airbnbs, but if you're traveling in a larger group, such as families, and you need more space or several bedrooms, Airbnbs are a better option.
If you like to cook your own food and want a kitchen, Airbnb might be the best option for you. If you're only staying for one night, a hotel will probably be the best choice for you.

Definitely look at both options before making your decision. Some of these neighborhoods will have hotels and some won't at all. So if you choose to stay in one of these areas without a hotel, Airbnb is a great alternative.
We've stayed in Airbnbs all over the world and think they can be a great way to experience a destination like a local. If you've never tried Airbnb before, be sure to use my special coupon for $50 off your first stay.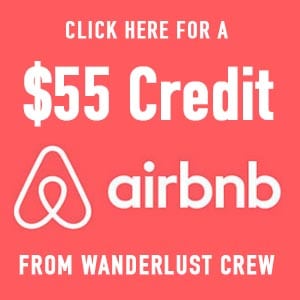 A Guide to the Best Neighborhoods in Rome
There are many Rome neighborhoods, many many more than I'm listing here. But I'm only giving you what I think are the best neighborhoods in Rome for your visit. These are areas that are close to historic sites you'll want to see and that are walkable to many restaurants, sites, and public transportation.
1. Centro Storico
The Rome historic center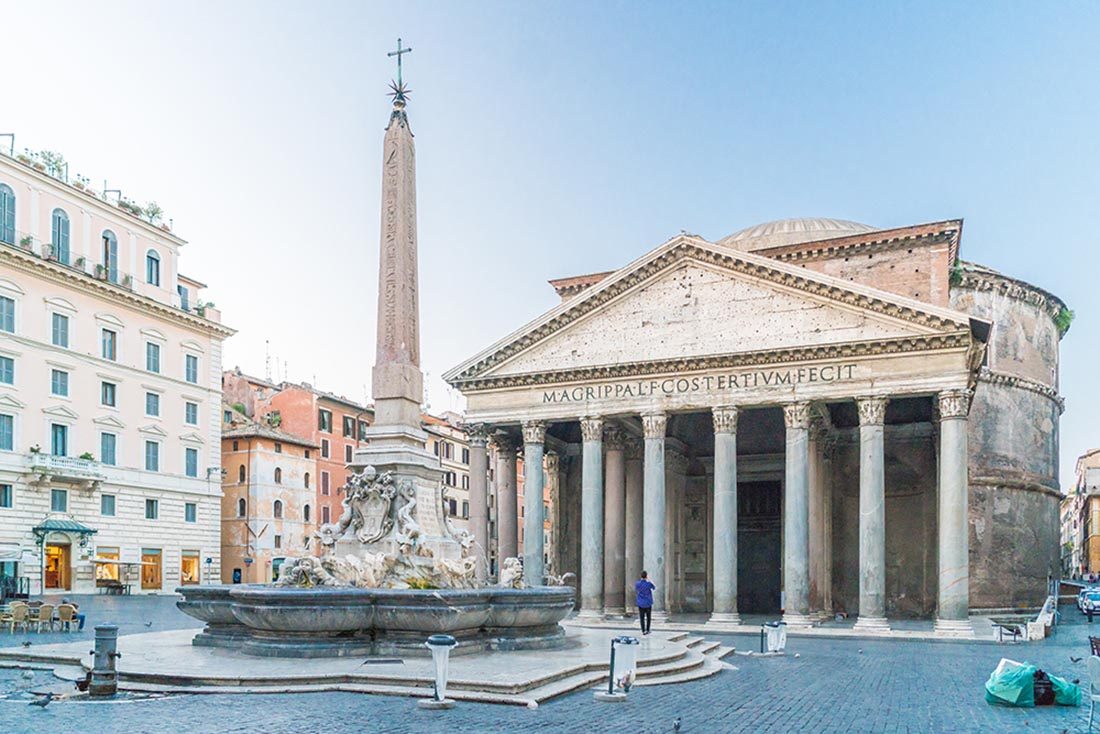 Probably the most obvious option for the best place to stay in Rome Italy is the Centro Storico. Centro Storico directly translates to "Historic Center," which is appropriately named because this is definitely the heart of historic Rome.
This is the best area in Rome to stay when I come with first-time visitors. It's central and walkable to the majority of the main sites and it has that classic look and feel that you imagine when you picture Rome. It's one of the best neighborhoods in Rome if you want to be right in the center of the action! It's also home to one of my favorite gelato shops in the world!
Main Sites in Centro Storico:
Trevi Fountain
Pantheon
Campo dei' Fiori
Transportation: There is no public transportation in the Centro Storico, but don't worry, you won't really need it. Everything is so walkable and you can always grab a cab or UBER if you need it. Note that most of the streets in this ancient Roman neighborhood are cobblestone, so pack appropriate shoes.
Best for: First-time visitors to Rome or people who want to be able to walk to most of the main sites.
Hotels Recommendations in Centro Storico

Hotel Navona
Navona Tower Relais
Hotel Teatro Di Pompeo
Airbnb Recommendations in Centro Storico
Click here for affordable Airbnbs in Centro Storico
2. Trastevere
Charming local flare in Rome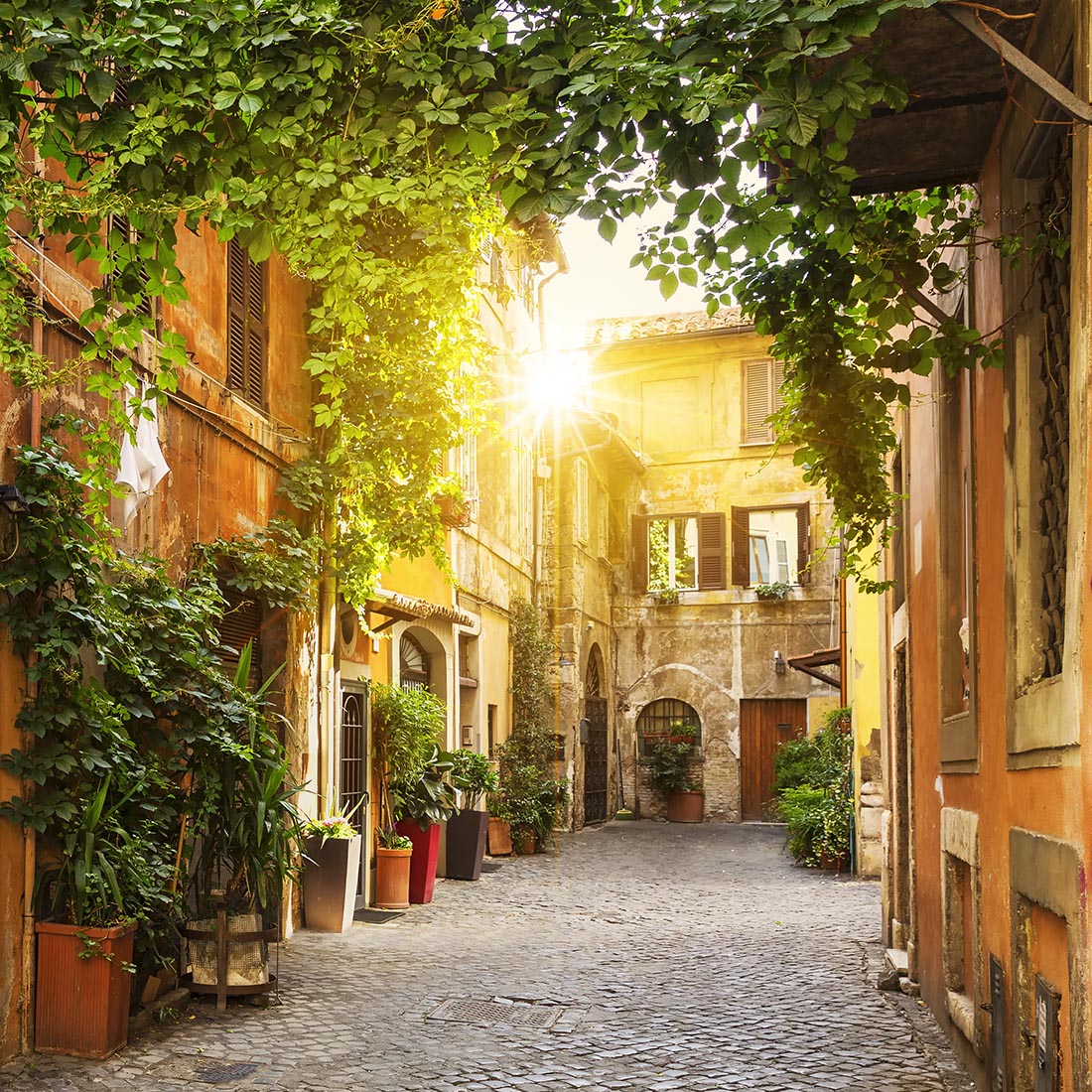 This scenic Rome neighborhood is one of my very favorite places. If this is not your first trip to Rome, or if you want something with a little more "local flare" and not in the center of the city, I highly recommend the neighborhood of Trastevere.
This charming neighborhood, which literally means "the other side of the Tiber" is across the river from the Centro Storico, so you'll have to jaunt across one of the Tiber's many bridges to see the main sites. But the journey will be worth it because in Trastevere you have access to some of the best restaurants in Rome and the most delightful street scenes.
Main Sites in Trastevere:
Basilica of Santa Maria: One of the oldest churches in Rome (12th century)
Church of Santa Cecilia
Piazza Trilussa
Piazza di San Calisto
Piazza di Santa Maria
Transportation: There's no metro in Trastevere, but it's just across the river from the main sites. You can also take bus H.
Best for: Those wanting a different, more local and authentic kind of experience in Rome and foodies.
Hotel Recommendations for Trastevere
Midtown Trastevere
Relais Le Clarisse
Hotel San Francisco
Airbnb Recommendations in Trastevere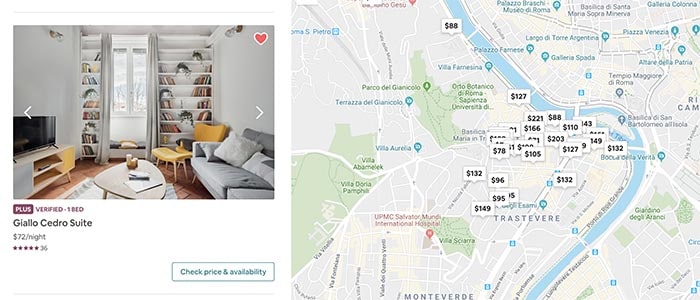 Click here for affordable Airbnbs in Trastevere
3. Aventino
Quiet residential Rome
The beautiful, quiet neighborhood of Aventino (on Aventine Hill) is where you'll find the majority of embassies and fancy houses. You won't find too much in the way of nightlife or restaurants, but it's a great urban neighborhood in Rome. If you're looking for a scenic neighborhood in Rome and somewhere unique and outside the bustle of the city center, Aventino is a great choice.
Main Sites in Aventino:
Orange Garden
Secret Vatican view Keyhole
Transportation: Aventino is walkable, but keep in mind it is on a hill! Your nearest metro stop is Circo Massimo on Line B.
Airbnb Recommendations in Aventino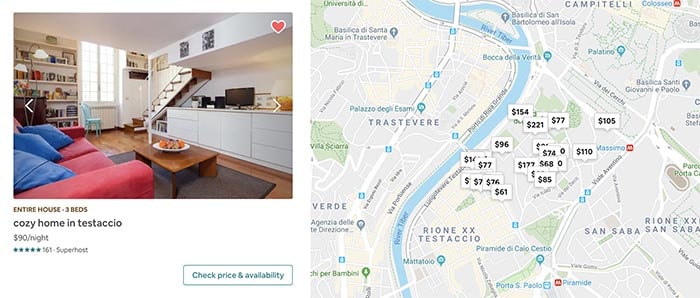 Click here for affordable Airbnbs in the Aventino neighborhood of Rome
4. Testaccio
A foodie's paradise in Rome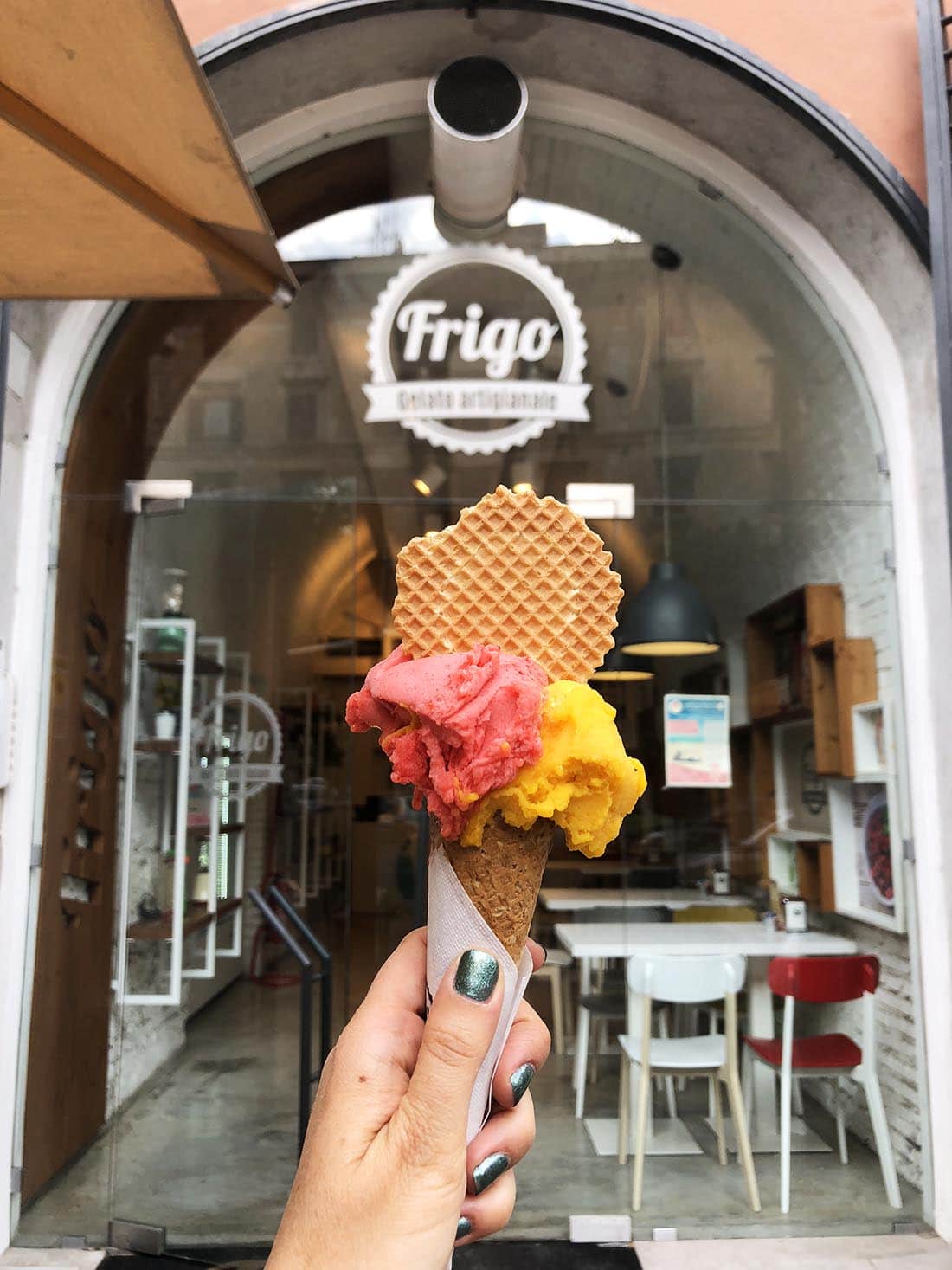 This working-class neighborhood lacks the charming classic architecture of the more iconic historical center of the city, but is home to some of the best restaurants in Rome, if not the world! This is one of the most industrial of the Rome neighborhoods but is known for its nightlife and foodie scene. I once took a Vespa Tour of Rome, and our guides told us to eat dinner here. It's located just across the river from Trastevere and still fairly close to the main tourist sites in Rome. There is also an incredible food market here, so if you're a foodie, its the best location to stay in Rome. It's also home to one of my favorite little gelateria's Frigo.
Main Sites in Testaccio:
Ex-Mattatoio
Monte de Cocci (broken pot mountain: a mountain made completely of old terra cotta pottery from ancient Roman times)
Frigo Gelateria
Transportation: The nearest metro stop is Piramide on Line B. It's also fairly walkable to most sites in Rome.
Best for: Foodies who plan to eat out a lot!
Airbnb Recommendations in Testaccio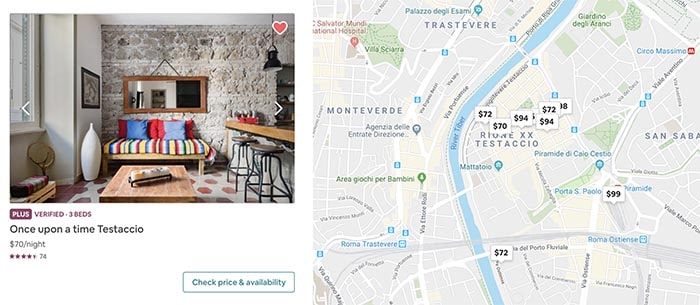 Click here for affordable Airbnbs in Testaccio
I hope this has helped you to decide the best location to stay in Rome for you. Each area is unique and special, and you really can't go wrong by choosing either of them. I hope you have a fantastic time in Rome. If you're only there for a day, read this guide to Rome in a Day and if you're going with kids, read this Family Guide to Rome.